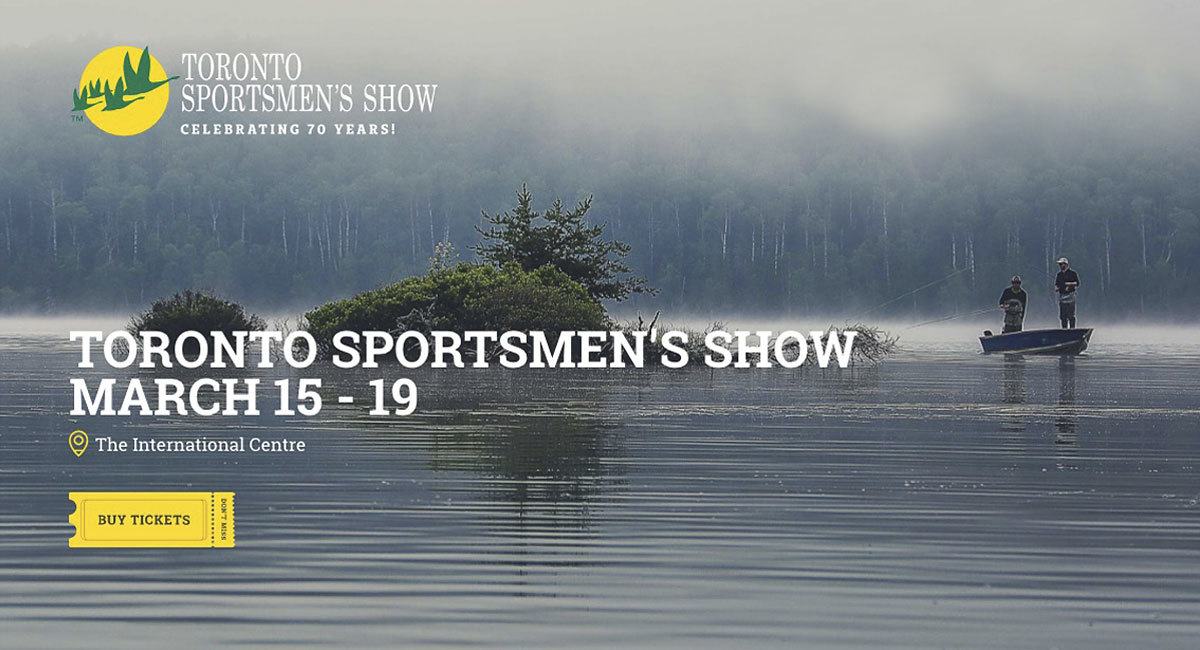 A big thanks to all visitors at our booth at this amazing show. Nice to see some familiar faces and great to meet some many new friends.
Newfoundland fly fishing at our fishing lodge on the banks of Big Falls Humber River is world class. Book your next fly fishing adventure with us here at Humber Lodge Big Falls and get an experienced guided salmon fishing adventure to remember.
The Toronto Sportsmen's Show segments include: fishing, hunting, boating, camping, travel, outdoor adventure and much more. We will see you there next year!